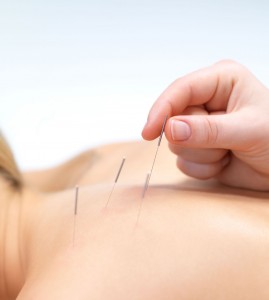 Having Arthritis can change your whole life. Not only do you have to endure the suffering from joint pain but your lack of ability to move freely can damper your lifestyle. Whether you love to work in your garden, go for a hike, dance the night away, or simply climb a flight of stairs, arthritis can make your favorite activities seem impossible.
The way most people deal with arthritis is to take common over-the-counter painkillers. Ibuprofen, which reduces inflammation, is the most popular treatment for arthritis pain. Unfortunately, ibuprofen has side effects.
The over-the-counter version of ibuprofen is not meant to be taken for more than 10 days at a time. Unfortunately, the pain from arthritis is often a daily occurrence. Many people suffering with arthritis take ibuprofen regularly for a lot longer than ten days and they damage their bodies in doing so.
The primary risk of these painkillers is damage to your stomach. According to researchers drugs like ibuprofen can damage the esophagus, the stomach lining, the small intestine and the colon. Left undiagnosed they can lead to bleeding in the gut or even a perforation, a situation that requires surgery.[i]
Research has found that about 60% of people who take ibuprofen or similar drugs for longer than recommended develop stomach damage.[ii] Those are not good odds. Most often the damage is asymptomatic, at first. This means these folks keep on taking the medicine, all the while doing greater and greater damage to their stomach.
Fortunately, these painkillers aren't the only option.
100% Safe, Natural, Effective Arthritis Relief
Besides taking a good joint supplement, you might want to consider trying Acupuncture. Acupuncture is an old Asian method to reduce pain by using very thin needles to stimulate certain points within the body. The philosophy behind it is that it opens the channels for the body's natural energy to flow freely. The idea is that energy blockers contribute to pain and by eliminating these obstacles the patient will find relief.
I've personally never experience Acupuncture but I do know that many of my patients have and they swear that it works. In a large scale study conducted by the National Institute of Health, researchers found that patients receiving acupuncture treatments experienced a 44 percent reduction in their pain levels. They also showed a 40 percent improvement in function and mobility.[iii] Those are pretty impressive results.
Given that acupuncture, when performed by a trained and certified professional, doesn't have any negative side affects, it is a treatment I recommend you try if you are struggling with daily arthritis pain.
Stay well,
Mark Rosenberg, M.D.
---
[i] Russell RI. "Defining patients at risk of non-steroidal anti-inflammatory drug gastropathy," Ital J Gastroenerol Hepatol 1999; 31 Suppl 1: S1`4-18
[ii] "The Dangers of Aspirin and NSAIDs," American College of Gastroenterology.
[iii] "Acupuncture can relieve arthritis pain," Medical News Today. 12/21/2004
Photo Credit: gentletigeracupuncture.com