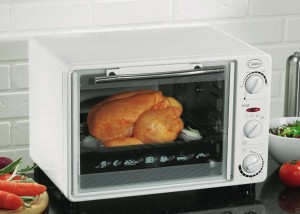 Cooking in a microwave may be convenient, but it is not the healthiest way to cook. I'm sure most of you have been using a microwave for some time so please don't stop entirely on account of what I'm about to tell you. But I am going to suggest you limit using it to preparing the occasional snack or disinfecting your kitchen sponges.
Microwaves have always been a controversial issue, but there is enough evidence to suggest that they can destroy important nutrients in your food.
Nutrition Breakdown!
To understand what happens to your food when you microwave it, the best place to start is with how a microwave works.
A microwave uses a highly excited electromagnetic current. The current is an alternating current, meaning it switches polarity at a regular interval, millions of times per second. This in turn stimulates the water molecules in your food to do the same.
The result is a frictional heat that actually tears apart many of the surrounding molecules in the food, including vital nutrients.
If you think microwave cooking is equal to regular cooking here's a little experiment. Take a hard-boiled egg and cook it on the stove at the same time you cook another egg in the microwave. Then compare the resulting texture of the two. Believe me you'll notice a big difference.
The Proof Is In The Science!
Studies show that microwaves definitely change how well your body can access nutrients from foods. For instance, in one study, researchers looked at the nutrient content of legumes that had been pressure-cooked compared to those cooked in a microwave. While many of the nutrient levels were in a similar range, researchers were surprised to discover that microwave cooking made the proteins in the legumes much less digestible.
In another study researchers compared the affect of microwaves on fats in beef and chicken. Meat that used a microwave had a higher omega-6 to omega-3 fatty acid ratio than meat that was fried in olive oil. (A high omega-6 to omega-3 ratio is linked with heart disease risk.) Also, the cholesterol in microwave meats was more readily oxidized than the meats that were fried. Oxidized cholesterol has been proved to have a negative effect on your arteries.
One Final Reason to Put The Brakes on Microwaving!
There's no doubt that microwave cooking changes the quality of your food. It reduces the digestibility. It reduces the taste. It lowers your enjoyment of the foods you eat. But if those aren't reasons enough to stop microwaving foods, I'll offer one final reason.
With your microwave comes the temptation to eat a host of nutritionally empty, processed, convenience foods. Herein lies the "double whammy". Because of time constraints you rush to eat processed food…only to make things worse by microwaving them.
So here's my healthy answer…don't pitch the microwave…just try to limit the amount of times you use it. Believe me a bag of microwave popcorn with a Friday night movie won't hurt you!
Think fresh! You can easily take a can of refried beans, a fresh tomato, some grated cheese, and a tortilla, and slap together a much tastier burrito almost as fast as your microwave can heat a frozen one up for you. A fresh apple and a slice of cheese make a much more satisfying snack than anything that will come out of you microwave.
So give natural snacking a try. I guarantee you'll enjoy it more than that microwave stuff.
Stay well,
Mark Rosenberg, MD