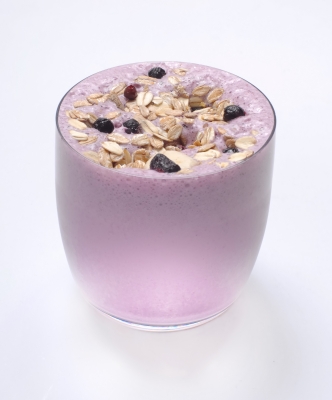 Whenever a product promises an easy solution with no drawbacks, I apply a healthy degree of skepticism to my research. As a physician, I am especially aware of all the health-related products marketed to consumers each year. Some are legitimately helpful, but many others have little or no effect on your health. Some products may even be harmful.
One of the fastest growing categories of health products is nutrition shakes. Every time I go to the health food store, I see new products promising better, faster results than the ones that came before. I decided to examine the pros and cons of nutrition drinks in order to give my patients unbiased advice on whether these nutritional products are a healthy answer or a drain on the wallet.
The Pros
Generally, there are two main types of nutrition shakes. The first is touted as a meal replacement or supplement for people trying to lose weight or busy people on the go. The second is marketed to athletes and fitness mavens with the promise of supplying high-quality protein.
Both types of shakes have clear advantages. There is no denying that they are easier to prepare and ready to go when you are. For people who don't have time to cook or need to eat meals away from home, a shake can mean the difference between a nutritious meal or a fat-laden fast food stop.
Shakes also provide a healthy balance of nutrients. There is no guesswork about meeting the recommended daily requirement of vitamins, minerals and nutrients. Everything you need is there in one portion-controlled shake. For dieters, the portion control inherent in these products can speed weight loss.
For fitness-minded people, the advantage is a high dose of quality protein. Adequate protein helps the body build muscle. It can also provide a fat-burning advantage similar the Atkins high-protein, low-carbohydrate diet.
The Cons
By trying to sell the public on the advantages of nutrition shakes, manufacturers imply that the average diet lacks sufficient protein, as well as vitamins and minerals. If you already take a multiple vitamin, you are getting the nutrients you need. When it comes to protein, most doctors agree that the American diet typically contains more than enough. For example, if you eat yogurt or eggs for breakfast; a chicken and cheese sandwich for lunch; and beef and bean chili for dinner, you are providing enough protein for your body to function well.
Protein comes from many places. All natural food including dairy products, soy foods, beans or lean meat, are a high-quality protein source. I strongly believe that protein from food may be better for overall health, because of the other nutrients and antioxidants also present in the food. For example, tuna not only supplies a lot of lean protein, but omega-3 fatty acids, too.
When it comes to weight loss, nutrition shakes can leave some people out in the cold. The calories that come from liquid shake are often not as satisfying as the calories from a plate of healthy food. With shakes, you may also miss out on fiber from fresh fruit, vegetables and whole grains. Fiber keeps you feeling full longer. One final drawback of shakes is the added cost. If you're already feeding your family a healthy meal, why spend more so you can drink your nutrients instead of eating them?
The Verdict!
My advice about whether or not to use nutrition shakes depends on the individual. If you are very active and need more calories than you can consume from three square meals, then shakes are a good supplement to your diet.
If you are the type of dieter who thrives on convenience, not the ritual of sitting down to a filling meal, then shakes will provide the portion control you need to lose weight. I might suggest that you try some of the soy shakes you'll find in the market.
If you don't fall into one of these categories, you may opt to keep shakes on hand for convenience when you need to eat and run or you don't have the time to cook. With this information, you should be able to make the best decision about nutrition shakes and your health.
Stay Well,
Mark Rosenberg, M.D.
Photo Credit: Suat Eman